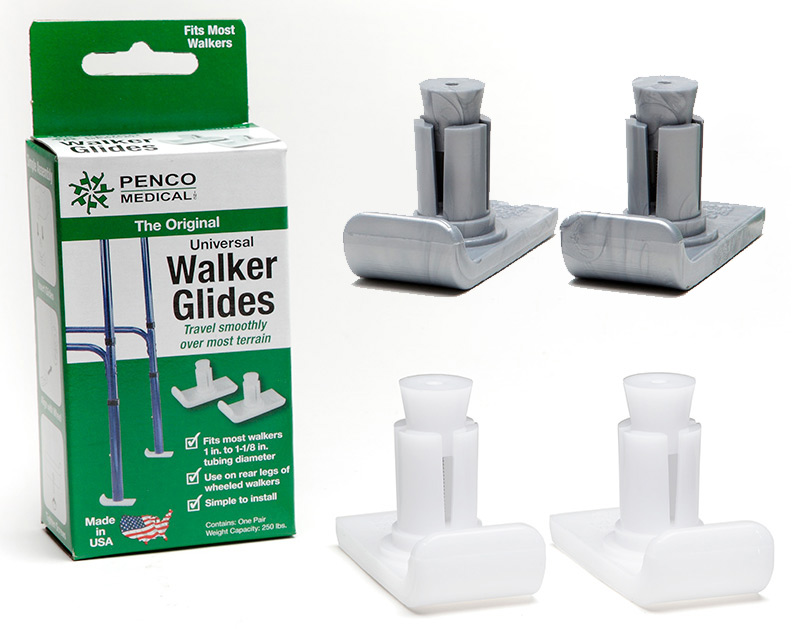 The Original Universal Walker Glides
Fits front-wheeled walkers with 1" to 1-1/8" tubing diameter
Ski design allows for easy movement
For use on all walking surfaces
Self-fitting mechanism and stainless steel tightening bolt keep glides safe and secure
Available in White or Silver Gray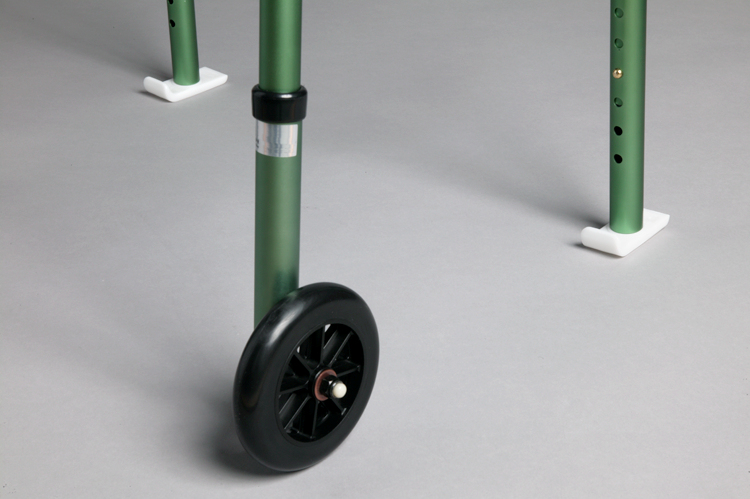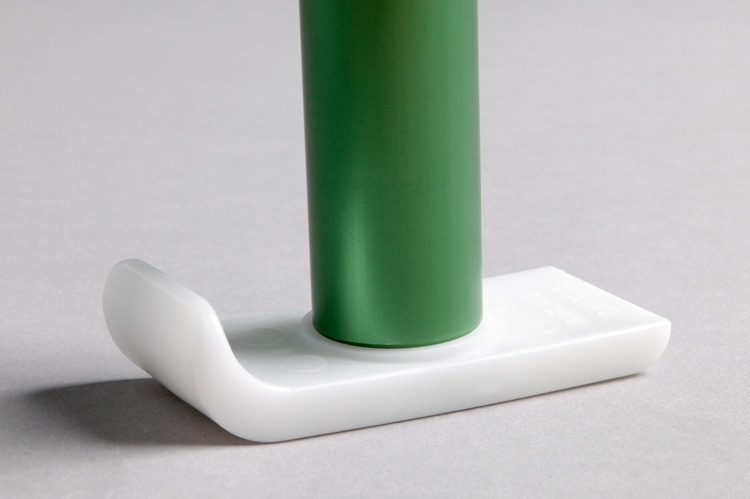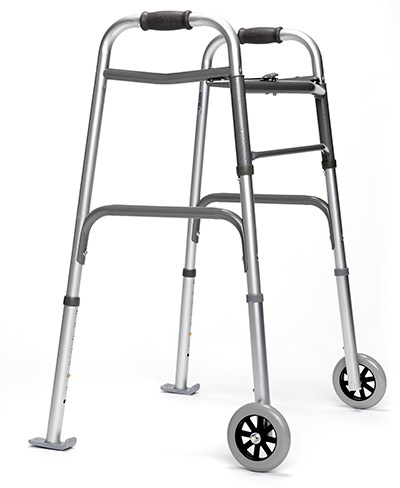 Simple Assembly Instructions
Turn walker upside down, remove existing tips from rear legs.
Insert walker glide into tubing; the tip of the glide should face forward.
Tighten the bolt clockwise until the glide is firmly in place.
Note: Check bolts periodically during use and tighten as necessary. Replace when glides become damaged or excessively worn.
For use on rear walker legs when used in combination with wheels on front legs.